Are you looking to ship your car but need help choosing the right car shipping company? Trying to figure out who is reliable, trustworthy, and experienced in the industry can be overwhelming and stressful. You must find a reputable company with experience with safe and secure transport of cars so that your vehicle arrives at its destination without any damage.
This guide will help you understand what factors to consider when choosing a car shipping company and answer any questions or concerns you may have about the process. With this information, you can make an informed decision on who should handle your shipment. Let's get started.
1. Research Your Shipping Options and Compare Services Offered
The most important part of the car transport process is researching your options. Start by asking family and friends for recommendations or searching online for companies specializing in shipping cars. Make sure to read reviews from past customers so you can get a better understanding of their experiences with each company.
Also, check with the Better Business Bureau (BBB) for any complaints filed against the companies you are considering. Once you've narrowed your search, compare the services each offers. Most car shipping companies offer options like enclosed or open transport, door-to-door pickup and delivery, expedited services, and insurance coverage.
2. Get an Estimate of the Total Cost
Once you've chosen a few potential companies to work with, it's time to get quotes on the total cost for your shipment. Most companies will ask for your car's make and model, current location, and destination address to provide an accurate estimate. Suppose you want a more precise estimate. In that case, you can use the Road Runner car shipping rates calculator to get an exact cost for your transportation needs. The calculator considers various factors, such as the type of car, distance traveled, and pickup and drop-off locations.
A clear understanding of the cost upfront will help ensure that you only pay what was originally agreed upon. You also get a better idea of which company offers the best deal for your needs.
3. Read the Contract Thoroughly Before Signing
Once you've agreed to work with a car shipping company, read the contract carefully before signing it. Make sure nothing makes you uncomfortable or raises any red flags. Pay special attention to the fine print, which can tell you a lot about the company's services and policies.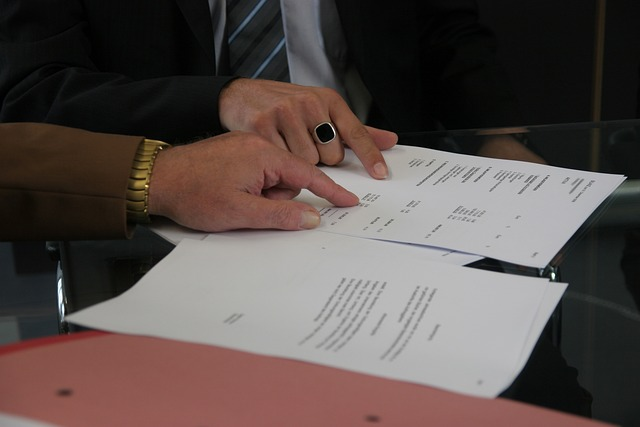 Additionally, verify that the information provided in the contract is accurate. Double-check to ensure that all pickup and delivery dates are correct and any special instructions for loading or unloading your car. It's also important to ensure the company provides adequate insurance coverage for your vehicle.
4. Look at Customer Reviews
Customers hold great power in shaping a company's reputation, so perusing reviews from other buyers can help you understand what to expect from a particular business. Whether ordering online or scheduling an appointment, it's always a good idea to research the company's reputation beforehand.
This can save you a lot of frustration in the long run, giving you an idea of what other customers experienced with their interactions. Of course, everyone has a unique experience; some people may have a more positive or negative experience than others. Still, reading reviews can provide valuable insight into what to expect and whether the company is worth working with.
5. Ask about Insurance Coverage and Service Guarantees
Before deciding, ask the company about their insurance coverage policies. All reputable car shipping companies should cover any damage during transport. Additionally, it's important to determine if the company offers any guarantees of service.
For example, some companies guarantee timely delivery of your car while others will provide a money-back guarantee if anything happens during transport. Typically, these guarantees come with terms and conditions, so read them thoroughly before committing to any specific company. By understanding what type of protection you'll receive, you can rest assured that your vehicle will be safe and secure during its journey.
6. Ask Questions to Ensure You Have All the Information
Making informed decisions is crucial, especially when it comes to important matters. To ensure you have all the necessary information, asking questions is essential. Asking questions allows you to clarify any doubts or misunderstandings and obtain concise and accurate answers. It also provides you with the chance to consider different options and weigh various factors before arriving at a decision.
By inquiring, you can avoid making hasty decisions and feel confident that you have fully considered all the relevant data. Remember, there is no such thing as a stupid question. Asking questions demonstrates a proactive approach and ultimately helps you make the best decision possible. If you are still unsure after researching your options and asking questions, consult an expert in the field who can help you make a more informed decision.
7. Get Ready for Pickup
Once you've found the perfect car shipping company, it's time to prepare for pickup. Before scheduling a pickup date, ensure your car is in good condition and performing well. It should have ample fuel and be free of debris or personal items.
In addition, check that all locks are working properly and that you've removed all keys from the vehicle. Take pictures of your car before handing it off to the shipping company. This will help you document any existing damage and provide proof of the condition of your car before transport.
Finally, keep copies of all relevant documents, such as payment receipts, contracts, and insurance policies. This ensures that you have all the paperwork necessary in case any issues arise during or after transport.
Finding the right car shipping company to move your vehicle is an important decision, and there are a few steps you can take to help ensure that the process goes smoothly. Do the research, compare services offered by different companies and prices, check customer reviews, and make sure you understand all the information given before deciding. When moving any vehicle, finding the most reliable option that also fits your budget is essential. Proper planning and research allow you to easily find a trusted car shipping company for your relocation needs.