This process can be completed with minimal fees, as listed below:
Opening a new file:AED 200
Issuing a license:AED 600
Handbook manual:AED 50
Knowledge and innovation fee:AED 20
5. How much does it cost to rent a car in the UAE? Which car is best for me?
Although there are slight seasonal variations, the cost of renting a car in the UAE starts from AED 80 per day for a basic sedan. Because it is a year-round tourist hub, the rates are quite competitive, and many companies in Dubai offer cheaper weekly and monthly car rental plans.

However, more significant variations in pricing can occur depending on the type of car that is most suited to your needs. Follow our handy guide to determining which car is right for your needs.
i. Economy cars
Compact and budget-friendly basic sedans or hatchbacks, economy cars are the best option for you while staying within city limits. Perfect for independent city explorers, economy cars can usually comfortably accommodate 4 people and a moderate amount of luggage. These cars also have the additional advantage of consuming way less fuel, making it the greenest and cheapest car option available.
Daily rates: AED 69 to AED 500
Weekly rates: AED 450 to AED 2800
Monthly rates: AED 1380 to AED 4450
Featured
Toyota Yaris
or similar
Sedan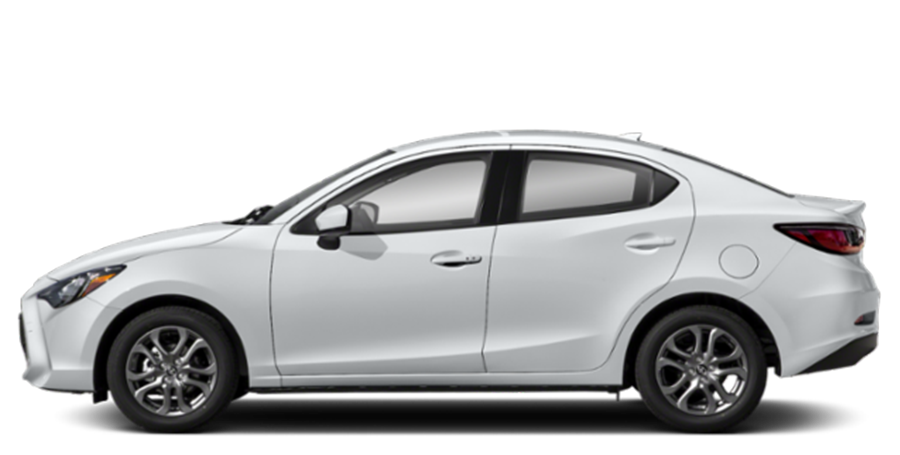 Daily

AED 115

AED 95

Weekly

AED 670

AED 570

Monthly

AED 1600

AED 1450
Model: 2021
Kia Picanto
or similar
Hatchback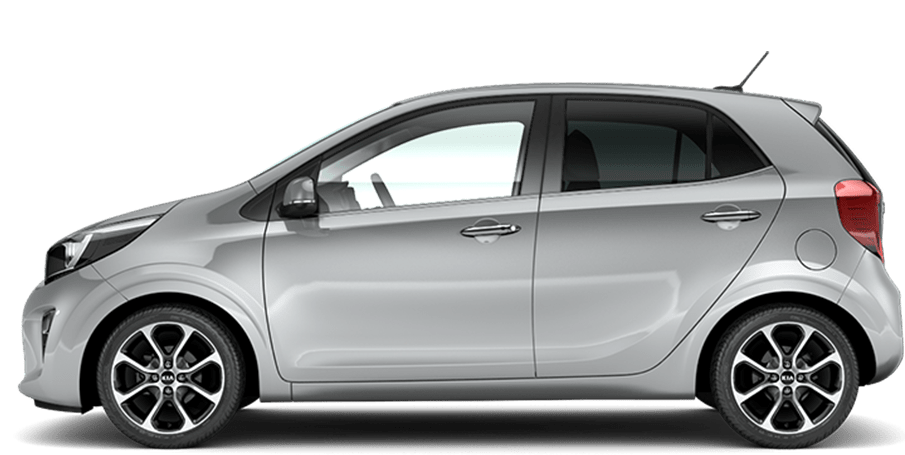 Daily

AED 89

AED 69

Weekly

AED 550

AED 450

Monthly

AED 1400

AED 1350
ii. SUVs and mini vans
If you are planning on getting away from the city, an SUV or a mini van is the better choice for you. SUVs have the additional advantage of being perfect for adventurers who are looking to drive into the desert to enjoy a bit of off-roading. However, both have the luxury of being able to comfortably accommodate up to 7 people and a large amount of luggage, making it perfect for large families or groups going on longer road trips.
Daily rates: AED 120 to AED 1045
Weekly rates: AED 800 to AED 3000
Monthly rates: AED 2000 to AED 6000
Nissan Kicks
or similar
SUV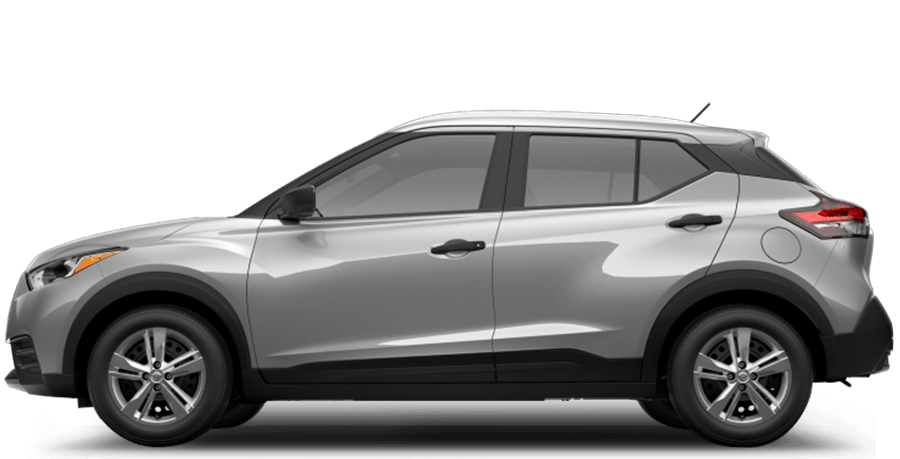 Daily

AED 140

AED 125

Weekly

AED 955

AED 800

Monthly

AED 2460

AED 1850
Toyota Prado 2.7
or similar
SUV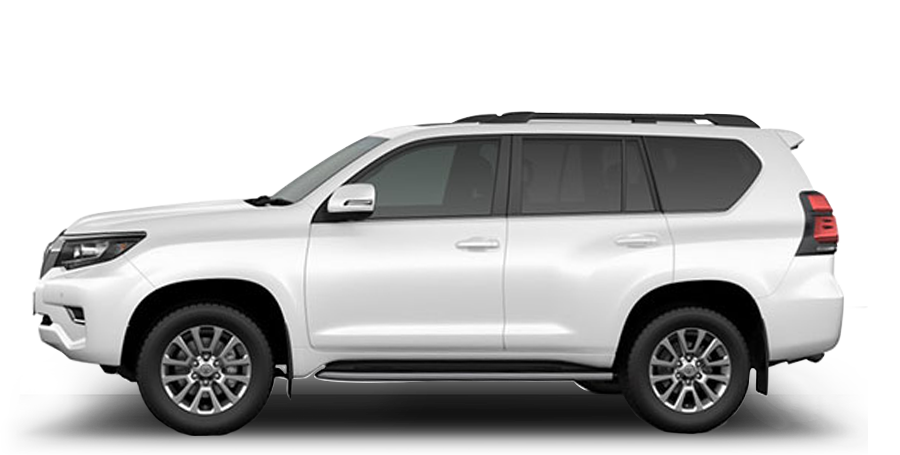 Daily

AED 370

AED 350

Weekly

AED 2375

AED 2275

Monthly

AED 4100

AED 3750
iii. Luxury and sports cars
The UAE's well-known love for fast and expensive cars gives renters the unique opportunity to rent luxury and sports cars that would put a Fast and Furious movie to shame. If you fancy driving a Maserati or a Ferrari for a trip, these Luxury cars are available to rent at relatively reasonable prices
Daily rates: AED 600 to AED 3500
Weekly rates: AED 12000 to AED 24000
6. Will my rented car be covered by car insurance in the UAE?
Yes! In fact, UAE law requires car rental companies to provide you with third party liability insurance inclusive of the rental price. Some additional insurances you could get on top of that include:
Loss Damage Waiver, which will ensure you are covered if your rental car is stolen or damaged
Personal Effects Cover, which will cover you if your personal belongings are stolen from your rental car
Personal Accident Insurance, which will ensure that your medical costs are covered in case you get into a road accident in your rented car
Several rental companies offer even more insurance options throughout the rental process. You could also check with your bank at home to see if they offer rental car insurances abroad- you could save quite a bit of money if this option is available to you.

PRO TIP
If you are considering going off-roading or dune bashing, be warned that while some companies offer insurance for the same, some do not allow you to do so in their rental cars. Check with your rental company first to avoid any unwelcome encounters.
7. What if I can't drive? Could I rent a car along with a chauffeur in the UAE?
Renting a car with a chauffeur in the UAE is a great way to get around, and rates are quite competitive given the high demand for the service. It is even the recommended option for trips to busier tourist sites, as you won't have to bother with the hassle of finding parking.

Given the UAE's diverse nature, chauffeurs in Dubai are known to be multilingual giving them a professional edge over many of their international counterparts. Being able to easily communicate with your driver also means that you could end up finding out about a few spots on the way to your destination that may not exist on most tourist itineraries.

Chauffeured rides also are simpler in terms of cost calculation as the prices includes both petrol and road tolls, with any extra charges levied on inter-city transfers being clearly stated. There is also the factor of allowing a local to navigate the roads of a new city, which provides you with extra safety from fines or road accidents.

As per UAE law, only certain cars can be provided with a chauffeur, and are technically classified as 'limos', even though they don't necessarily have to be of the stereotypical stretch limo variety. Economy cars, like a Toyota Camry, cannot come with a chauffeur, so most chauffeured cars are either SUVs, people carriers or luxury models like the Lexus ES350 or the Mercedes Sprinter
Daily rate: Starting from AED 600
Airport transfers: Starting from AED 200
Lexus ES350
Standard Sedan
4
|
3
325 AED

5 Hours (Half Day)

600 AED

10 Hours (Full Day)
Mercedes Sprinter
Large Luxury Van
19
|
6
1090 AED

5 Hours (Half Day)

1480 AED

10 Hours (Full Day)
8. Do I have to pay road tolls if I rent a car in Dubai?
To maintain and expand their excellent road infrastructure, the cities in the UAE do in fact levy tolls using a series of electronic gates.

Every time you go through a toll, you will be automatically charged AED 4 using the Salik tag attached to your windscreen. The rental company places a deposit on your credit card from which the total sum of tolls you incur will be deducted, with the rest being returned to you when you return the vehicle.

PRO TIP
Select the 'avoid tolls' option on your GPS to find a cheaper route, as there is no cap on how many road tolls you can be charged in a day.
9. How much do I have to pay as a security deposit when I rent a car in the UAE?
As is the industry practice worldwide, you will need to pay a security deposit before you can drive off in your rented car. Although this amount can vary greatly depending on your rental company and the car you're renting, the deposit for a basic sedan is usually around AED 1000. If you don't have a chauffeur, any road tolls or fines you incur will be deducted from this deposit, with the remainder being returned to you.

Most companies accept the amount via cash or credit card authorization and will not accept cheques. If, you don't have a credit card or don't wish to use it abroad, most companies can give you the option to set up a wire transfer to your bank to refund your cash deposit. Given the choice though, it is always wiser to pay the deposit using your credit card, not cash, as you can get your money back faster and more hassle free.
10. When will I get my security deposit back?
Rental car companies often block the deposit amount on your credit card. Since traffic fines sometimes generate several days after the incident is recorded by the Roads and Transport Authority, companies block the deposit amount on a credit card as a safety net for fines incurred on their leased cars while they were rented by you.

Road tolls and vehicle damages are also recorded in a few days by the rental company to be paid by the driver. If there are no fines or deductibles, the blocked amount is released within 14-21 days.
11. How do I pay for my rental car?
Most rental car companies accept all major credit cards, debit cards and cash. Cheques are not usually accepted.
12. What are the driving rules in the UAE?
You will be driving on the right side of the road and passing on the left, as is the norm in many countries. This might be something you need to be more aware of if you come from a country that drives on the left, such as Australia or the UK. Speed limits are always clearly signalled and posted and are generally the same across the country.


Speed Limits
Motorways
120 km/ph
(minimum of 60 km/ph)
Urban Areas
60 km/ph
Residential Areas
40 km/ph
If you are travelling with small children between 4 and 8 years old, the law requires that they sit in a child car seat in the back. If you don't have your own, most car rental companies will provide these car seats at a small additional cost. Also note that children under the age of 13 are not allowed to sit in the front seat of a car.

The UAE has a zero-tolerance policy towards drinking and driving, requiring rivers to have a blood alcohol content of zero at all times. Driving under the influence will result in hefty fines up to AED 30,000, license suspension, jail time and even deportation.

All cars on the road need to be registered and fully insured, so make sure your rental company provides you with all the necessary paperwork in case you are required to show them.
13. What fines should I watch out for in the UAE? What is the 'black points' system?
To ensure safety, the Road and Transport Authority strictly enforces the rules of the road using a system of fines and black points.

The black points system in the UAE is applicable to both those driving with a foreign license and those driving with a UAE license. These black points are assigned to a driver's license when they violate certain traffic laws- accruing a total of 24 black points will result in you facing your license being revoked or being banned from driving any vehicles for a year.

As mentioned before, any fines you incur are taken out of your security deposit by your rental agency. Offenses that you can be penalised for are listed below:
14. Do I have to pay for my own fuel if I rent a car? How does fuel cost in the UAE?
Although you will be provided with a full tank at pick-up, the standard practice among car rental companies in the UAE means that you will have to pay for additional top-ups and cover fuel expenses.

However, gas is pretty cheap in the UAE, so don't let gas prices deter you. As of June 1st, 2020, the price of petrol in the UAE stands at AED 1.79 per litre, while diesel stands at AED 2.06 per litre. Make sure to confirm what type of fuel is best for your rental car with your agency.

PRO TIP
Find out what mileage your car can deliver if you plan to go on longer trips. This will help you plan smarter and avoid petrol stations at crowded peak hours.
15. How much does parking cost?
Parking in the UAE are usually divided into two kinds- mall/private parking and public parking.

Malls, being a major attraction in the UAE, usually have paid private parking spaces, which vary greatly in price. Usually, malls allow you to park for around 3-4 hours before charging a parking fee around AED 20. Many malls around the country also offer free parking on Fridays, Saturdays and public holidays.

The public parking system varies from city to city and zone to zone in the UAE, but in general, the prices are AED 2 per hour, AED 5 for two hours, AED 8 for three hours and AED 10 for 24 hours. You can park for free on Fridays and public holidays, and people with disabilities can always park for free. Check here for a full guide on parking zones and rates in the UAE:
There are many ways to pay for parking in the UAE:
Coins: You can buy your ticket using coins at meters located nearby
Pre-paid parking cards: These are available at AED 30 and AED 100 denominations at most supermarkets and grocery stores. The ticket amount will be deducted from the card's balance when inserted into its slot on the parking meter.
Seasonal parking cards: Seasonal parking cards are available in different values and periods of validity. Cards fall into A , B and T categories and are available in three-month, six-month and annual validity
mParking: Send an SMS to 7275 in the following format: number platespace-area code-number of hours. You can opt for hourly alerts for renewing your parking tickets at an extra charge of 30 fils per SMS.
Nol Card: This deductible card can be purchased from metro stations and loaded with a minimum amount of AED 10.
UAE Government Transportation Apps
To ensure safety, there are also 6 major parking violations with fines put in place. These are:
Parking illegally- AED 500
Parking in loading and unloading areas: AED 200
Parking on the left-hand shoulder of the road in prohibited areas- AED 1000
Parking without securing your vehicle- AED 500
Parking behind vehicles and blocking their movement- AED 500
Parking in front of a fire hydrant, or in spaces allocated for ambulances or people with special needs- AED 1000
16. What are the best roads for driving in the UAE?
Now that you have a car, it's time to think about where you want to go. The UAE has many roads and destinations where you can experience the freedom of the open road. Considering Dubai as your anchoring point, here are some of the best drives the country has to offer:

PRO TIP
If your rented card does not have built-in navigation systems, many rental companies will provide you with a satellite GPS at a small additional cost. If you plan on taking road trips and don't have a phone that both has data and is fully functionable in the Emirates, it is best to take this option.
Jabal Jais, Ras Al Khaimah
Buckle in for the most expansive view of the UAE landscape you will ever experience! Jabal Jais is the country's tallest mountain, rising 1,900 metres out of the stunning Hajar Mountains of Ras Al Khaimah. The road through the mountain range is littered with rural areas and Bedouin camps, where you can get a taste of what life used to be like in the UAE.

The road to the top is rugged and features 8 hairpin turns which require expert handling, with the RAK Jebel Al Jais Mountain Resort at the peak offering you the chance to either enjoy their facilities or extend your stay. You could even choose to barbecue at the peak to end your drive with a meal with a view.

How to get there: Take the E311 Mohammad Bin Zayed Road, also known as Old Emirates Road, towards Ras Al Khaimah. This particular stretch is smooth tarmac and can be made by most.
Once you reach Ras Al Khaimah, follow the road signs towards Jabal Jais. Parts of this short stretch, about 10 kilometres, are broken and rocky roads, so if you are not in a four-wheel drive, a more experienced driver may be recommended. Also keep an extra keen eye out for road signs in this stretch, as they tend to get limited and obscure. Once you are at the foot of the mountain however, the ride up is smooth asphalt once more, and the real thrill of summitting Jabal Jais can begin.

The drive from Dubai is 250 kilometres long, or about 3 hours.

PRO TIP
If you want to make the most out of your long drive, timing is everything. Try and hit the road about 4-5 hours before sundown so that you can enjoy the sunset from the peak. This is best if you plan to stay overnight as well, so you can experience the sunrise the next morning and have plenty of time to see the sights of the area.
Liwa Oasis, Abu Dhabi
Truly open road, making a trip to Liwa is simultaneously peaceful and eventful. This road doesn't feature many thrilling turns or sudden elevations, but nevertheless possesses its own quiet charm from the sandy dunes of the Rub Al Khali desert rolling on both sides. Because of how untouched and serene this area is, it is often called the Empty Quarter.

You have the option here of either following the peaceful road and driving through country sides and camel herds or going off the road into the desert (check with your rental company about off-roading, see above). You could also stop on the side of the road if you find an interesting spot and walk into the desert a little. Be careful not to go too far or walk without a phone, as it is easy to get lost.

How to get there: The drive from Dubai is very simple- head straight down Sheikh Zayed Road, in the Abu Dhabi direction and enjoy the smooth drive for about 3 and a half hours. Follow the signs pointing towards Al Ghweifat and Madinat Zayed. Fun fact,the E11 actually goes all the way to the Saudi border!

There are two exits off the E11 to Liwa- it is most common to take the second exit to Madinat Zayed and come back via the other route. Be warned that this route does require you to pass through oil fields and there will be official check points- just show them your ID and hotel booking. Remember not to take any photographs in this area; warning signs are posted that say the same.

Liwa is about 350 kilometres from Dubai but is only a 4-hour drive because of how smooth the terrain is.

PRO TIP
Make sure you stock up on water, snacks and most importantly, a full tank of gas before you hit the E11. Since petrol stations and grocery stores are few and far between on this stretch, you would do well to have all your supplies at hand.
Jabal Hafeet, Al Ain
It may only be the second-tallest mountain in the UAE, but the drive it offers is by no means second-class! The vintage road up this 1,249-metre behemoth was constructed in 1986, with over 11 kilometres of asphalt making its way around the mountain. The twisty road features steep mountain climbs with over 60 corners to keep you exhilaratingly busy throughout the entire drive.

In fact, this whole road seems to have been designed with thrill-seeking drivers in mind- there are even platforms up the road where you can occasionally stop your car, step out and admire the gorgeous views. Driving down the mountain however can be challenging as there is only one treacherously steep way down.

If you wish to prolong your drive, you could decide to spend the night camping in the surrounding wilderness, or, if you'd prefer, you could stay at the Hotel Mercure Grand Jabal Hafeet. How to get there: If you are driving from Dubai, the route is quite linear. Take the E311, also known as Sheikh Mohammed Bin Zayed Road and take exit 44 to merge onto the E66 towards Al Ain.

Stay on the E66, also known as the Dubai-Al Ain Road, for the next 4.4 kms, at which point, you can follow the clear road signs towards Jabal Hafeet. Once at the base of the mountain, follow the winding road up- this drive is often compared to Italy's Selvio Pass or Australia's Great Ocean Road.

The drive is 166 kilometres from Dubai and takes about 2 hours.

PRO TIP
To ensure the smoothest ride experience, try and visit Jabal Hafeet on a weekday. The mountain is a very popular spot on weekends and is often bustling with tourists and mountain bikers looking to take advantage of the steep landscape.
Kalba, Sharjah
A drive filled with welcome surprises, the road to Kalba is one that at first takes you through Sharjah's industrial area. The fruits of this drive only show themselves about 50 kilometres in, when you can see the Hajar Mountains rising through the landscape, giving you plenty of S-bends and valleys to zoom through.

The surprises culminate at the end of a 1.27 km tunnel, which opens out into the coasts of Fujairah, where you can drive along crystal-clear waters of Sandy Beach, where you can set up camp for the night. You can head to Snoopy Island, a small island where you can snorkel, fish, and bask in the majesty of the rich marine life around you.

How to get there: First step is to hit E311 towards Sharjah. You will find less traffic on this highway thanks to opposite direction morning traffic. Follow signs for Fujairah – Kalba until you reach E102 or Maliha Road.

Second step is to fill up on petrol on this road. You will find a couple of stops on the way. After Maliha Road the gas stations will be hard to come by. Fill up the tank and load up on refreshments.

Follow E102 until you reach E84 towards Fujairah – Kalba. This is the road leading up to the mountains. You will find a very smooth road with speeds reaching up to 120 km / hr.

The roads towards Kalba are all very smooth, but do take extra care in the rainy season, as the wadis of the region flood very easily. The drive is about 120 kilometres long and will take around 2 hours, giving you ample time to enjoy the sights.
Hatta, Ras Al Khaimah
Equal parts smooth rides and rocky roads, the road to Hatta is just as spectacular as the end destination. A lasting favourite among UAE residents, Hatta is a heritage village nestled amid the Hajar Mountains, but don't be fooled by it's folksy exterior.

The entire area just went through a major overhaul undertaken by the RAK tourism authorities. They recently opened Sedr Trailers and Resorts by Meraas, a premier glamping trailer park which gives you access to amazing amenities while spending a night under the stars. You could also go zorbing, ziplining, kayaking and mountain biking here- the place has it all.

The road winds through valleys, perfect for a lazy drive with the spectacular Hajar Mountains in the background, and the giant Hatta Dam in the foreground. Desert wildlife and vegetation are scattered by the sides of the road, complementing stunning rock formations all around

How to get there: It's approximately 96.5km from Dubai to Hatta. The most direct route is to take the E44 from Dubai, across the border and straight on to Hatta.

Use a more circular route so you don't end up crossing over to Oman and use the E102, turning off onto the 42 just before you reach Munay. With clear traffic, the trip should take you around an hour and a half, making it a great weekend destination.

PRO TIP
If you have an SUV, bring along some barbeque equipment. There are rocky paths that allow you to drive up into the mountains, the perfect area for a barbeque dinner!